Day 1: RV pick-up and first stop - Vrátna dolina 
In the morning, you come to pick up a camper van (from 8:00am) and we will introduce you to the van service, which takes about 45 minutes. You can leave your car parked with us.
The first stop is in the Vrátna valley, where there are many possibilities for hiking. If you don't want to walk in the snow, I recommend the route through Tiesňava and Príslop (see the map below). Park the van right next to the trailhead and you're good to go. The hike is about 6 km long and takes 3 hours. The route is mostly in the forest and along the way there are beautiful views of the surroundings and the ridge of Mala Fatra. It is not a very popular hiking trail, so you won't meet many people there.
The end of the hike is at the lower station of the chairlift Vrátna. There is a very good oldschool restaurant Starý dvor, where I recommend to go to eat. Then you can take the bus back to the van or walk, which is not that far and is a nice walk. Then transfer via Zázrivá and Dolný Kubín to Jasná or Žiarská dolina. 
Where to sleep with a camper van?
In Jasná you can park your camper van anywhere in the car park and stay overnight without any problems. You will surely meet other caravan enthusiasts there. In Žiarská valley, parking is also easy.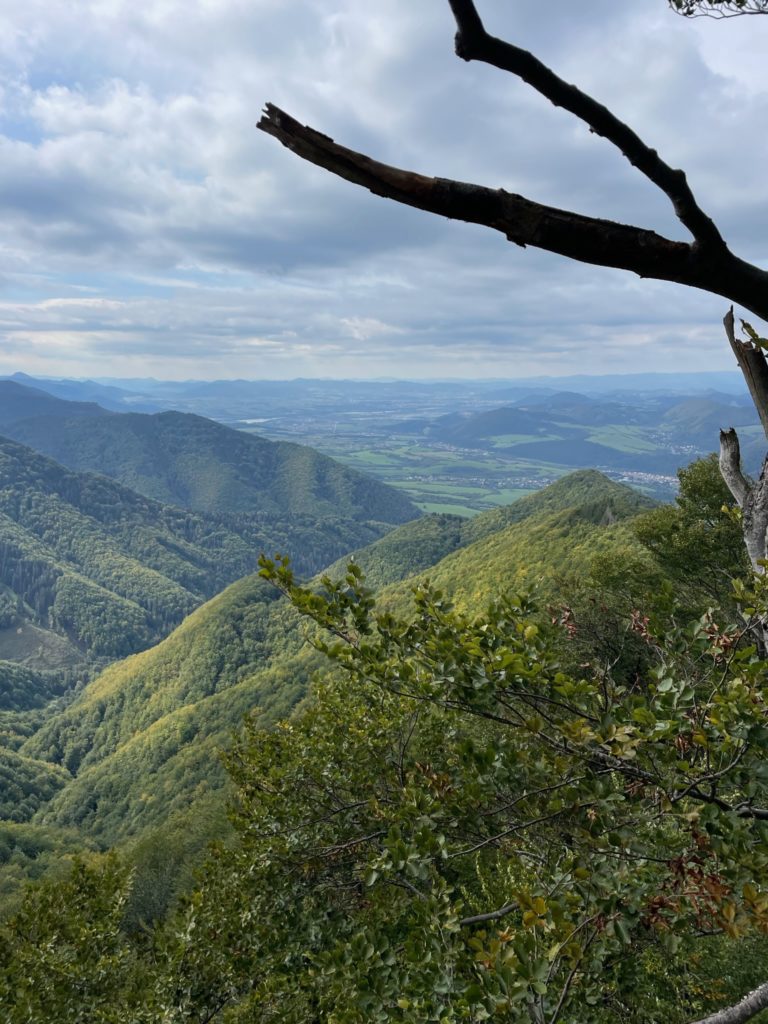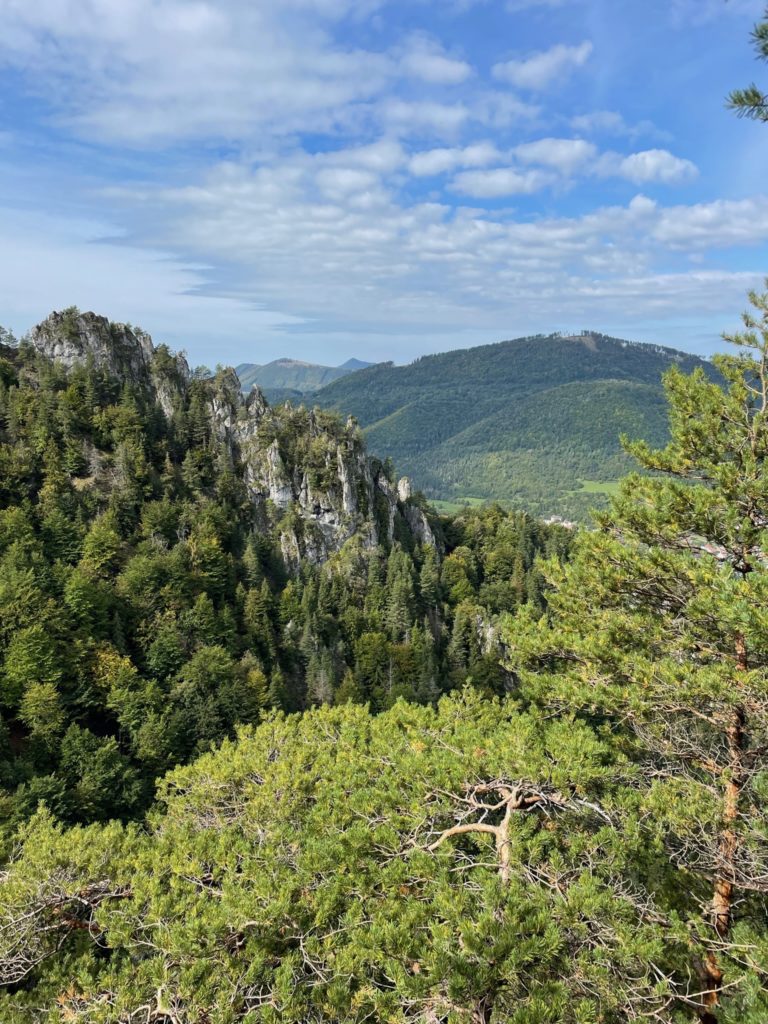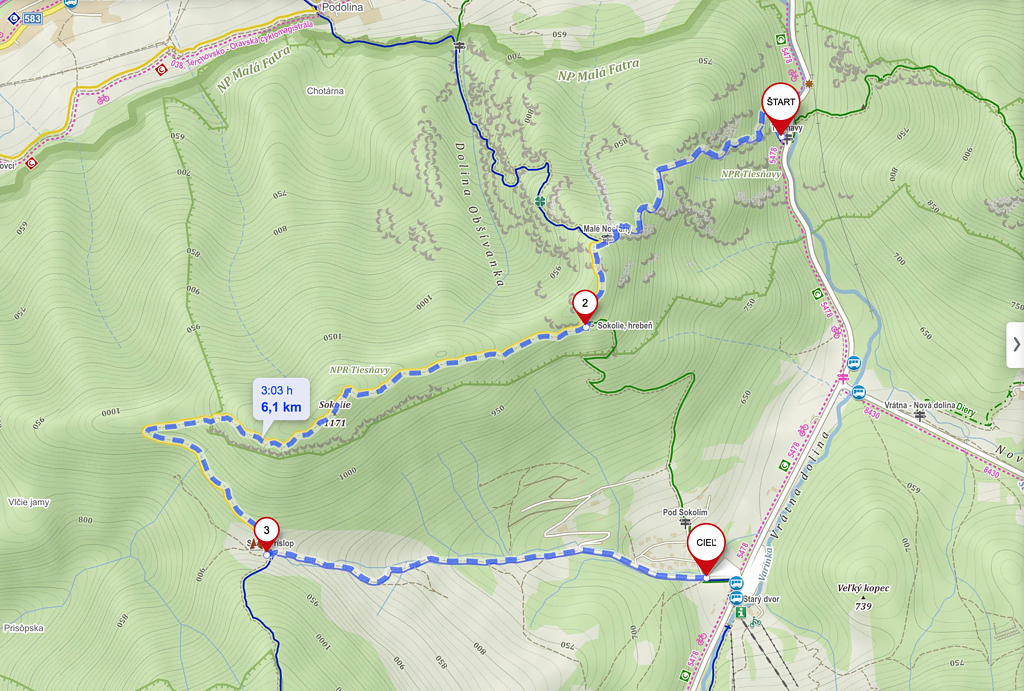 Day 2: Jasná or Žiarska valley 
Yeah:
It's April and there's still plenty of snow and the lifts are still pulling. If you're a skier, you still need to take advantage of it. Spring skiing in Jasná is top and it's ideal to buy your ticket online in advance (today it costs just 33€): https://www.jasna.sk/cennik/cennik-jasna/cennik-skipasov . 
If you are not skiing, it is definitely worth to take the cable car to Chopok, have something nice at Kamienka and make a hike to M.R. Štefánik's cottage under Ďumbier. The route is about 5 km/one direction and takes about 2.5 hours. You can see the route in the picture below. Otherwise you can find all the routes on www.mapy.cz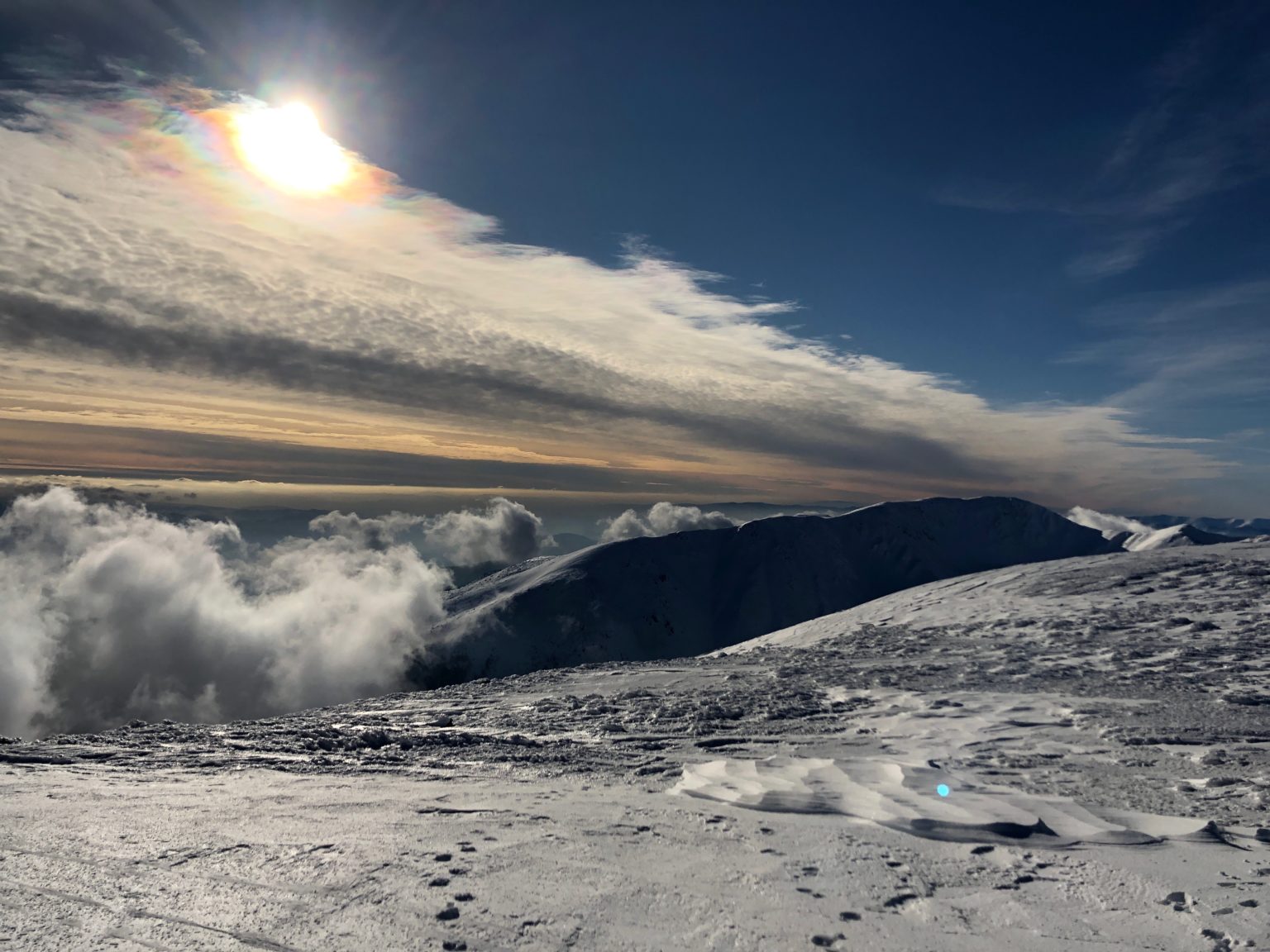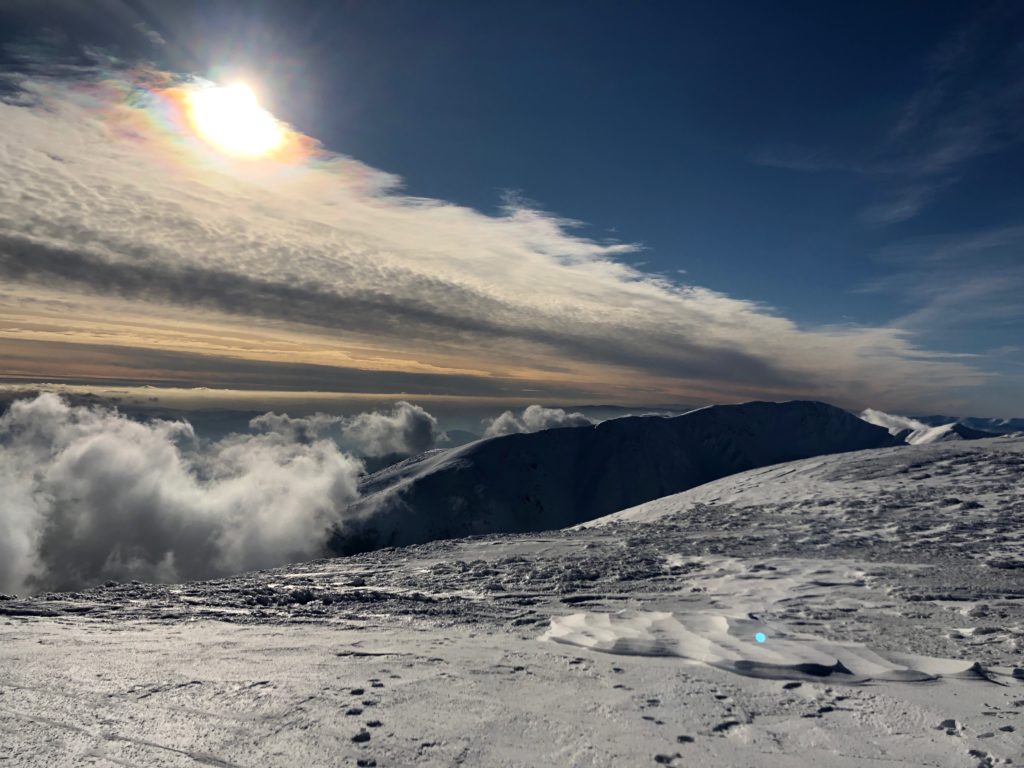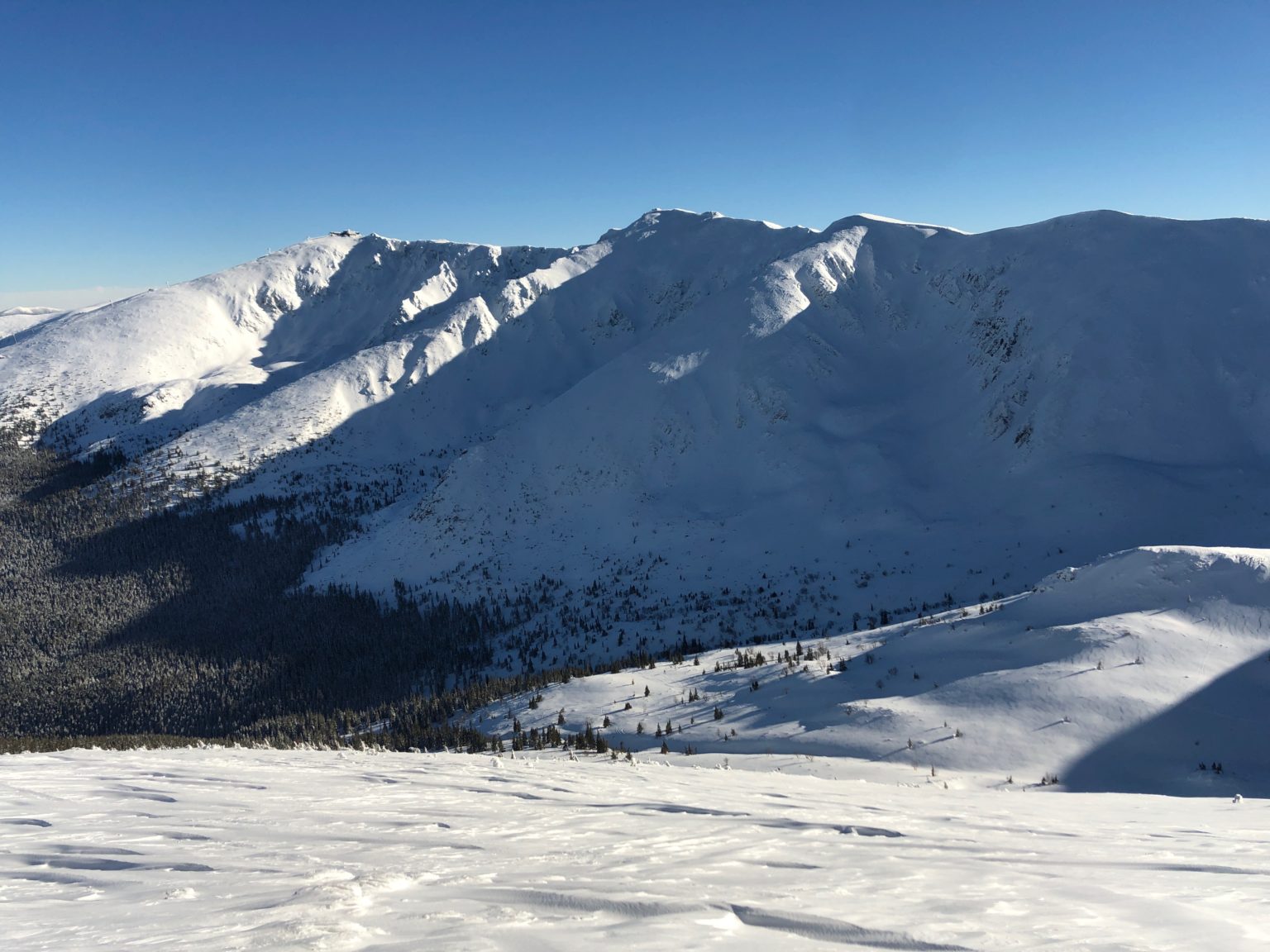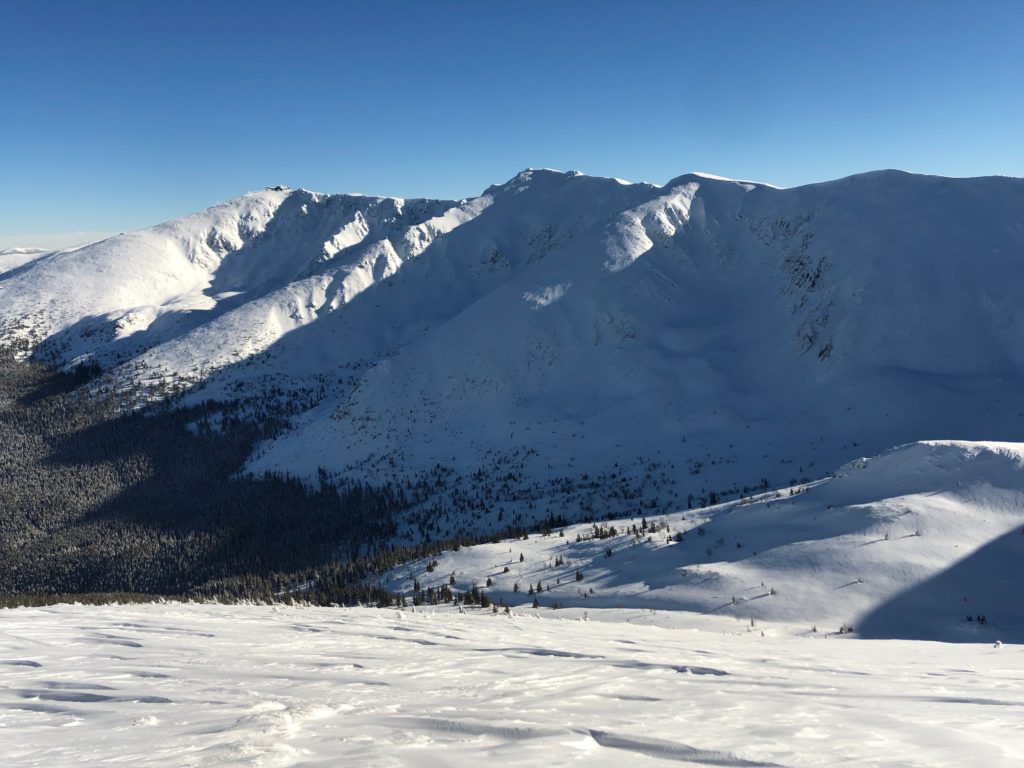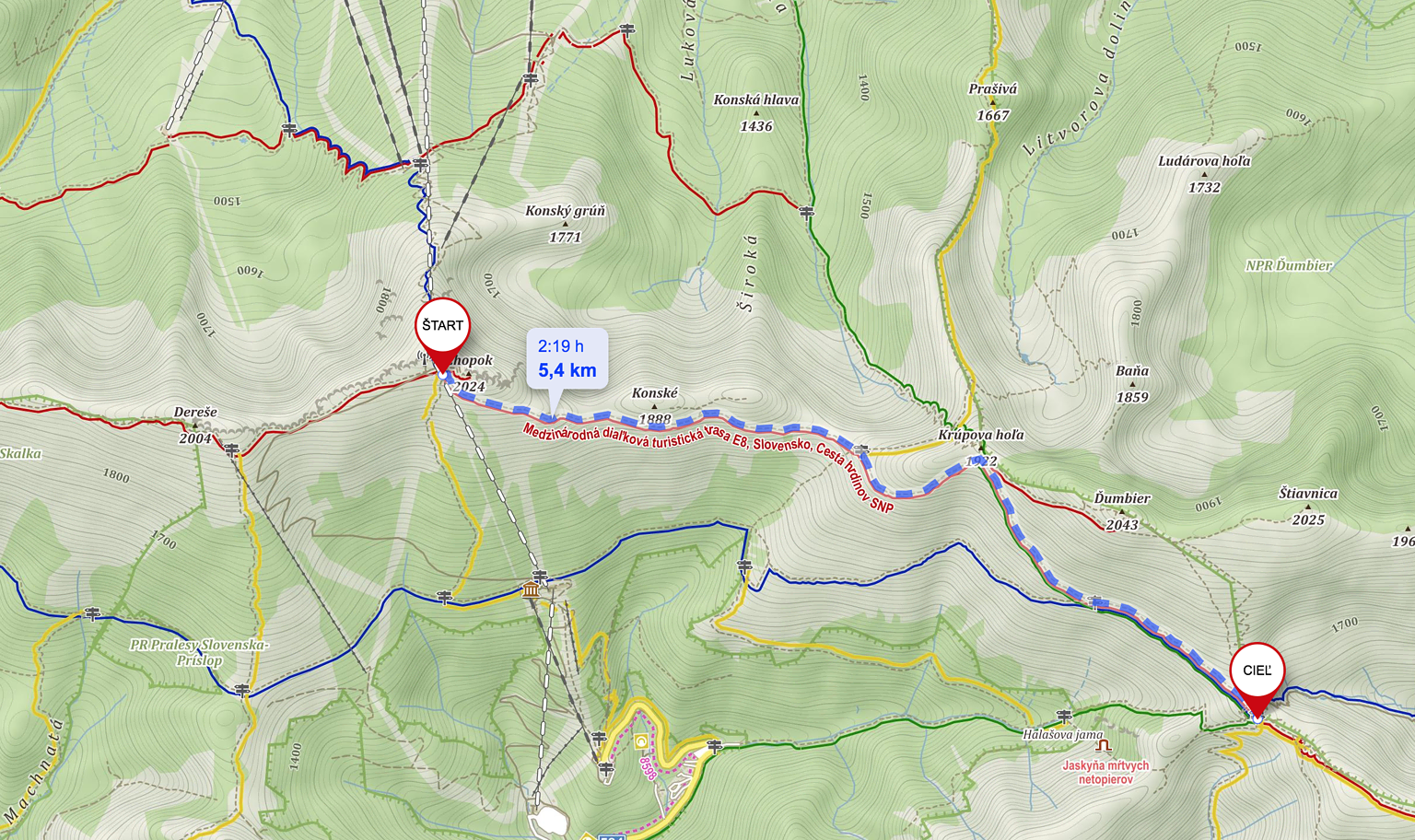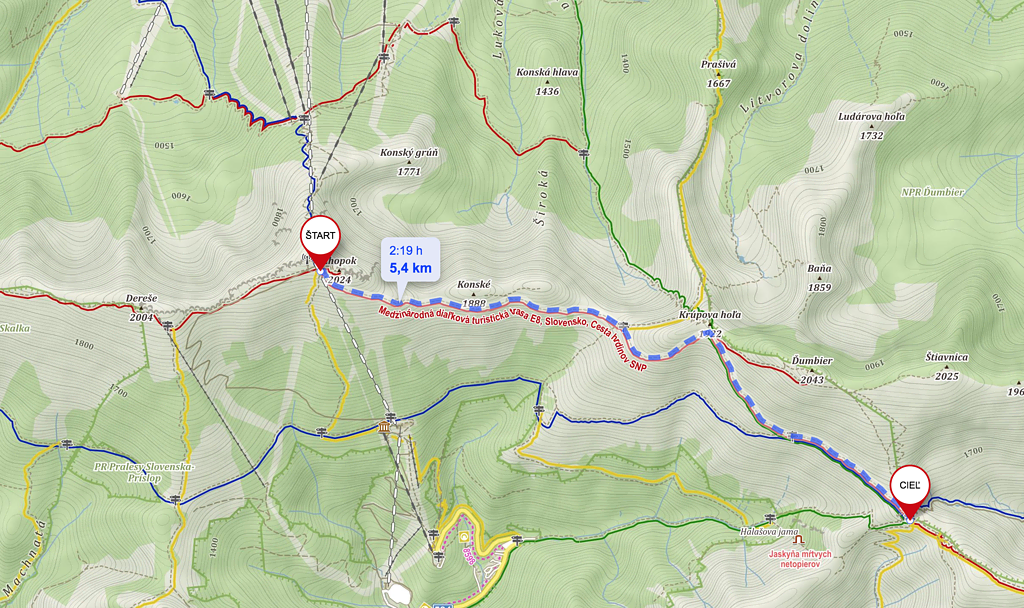 Žiarska valley: 
From the parking lot, follow the marked trail (blue) towards Žiarská chata, where you should definitely not miss to have something nice to eat. Žiarska valley is facing south, so you are guaranteed sunshine all day long. From the chalet you can go a little higher up the green to the crossroads Pod Homôlkou or to Žiarské sedlo. In the Tatras there is a closure in spring, so if you want to take other trails, you need to check in advance which trails are closed. However, the trail I have shown you to Žiarský sedlo is not subject to closure. It takes about 7 km and 3 hours to get to the crossroads Pod Homôlku. For this trip you should definitely count 7 hours and wear good winter shoes. 
You can see the route in the picture below.
Where to sleep with a camper van? 
It depends on the difficulty of the hike and how tired you will be. You can sleep in the same place or move to the next place - Kalameny.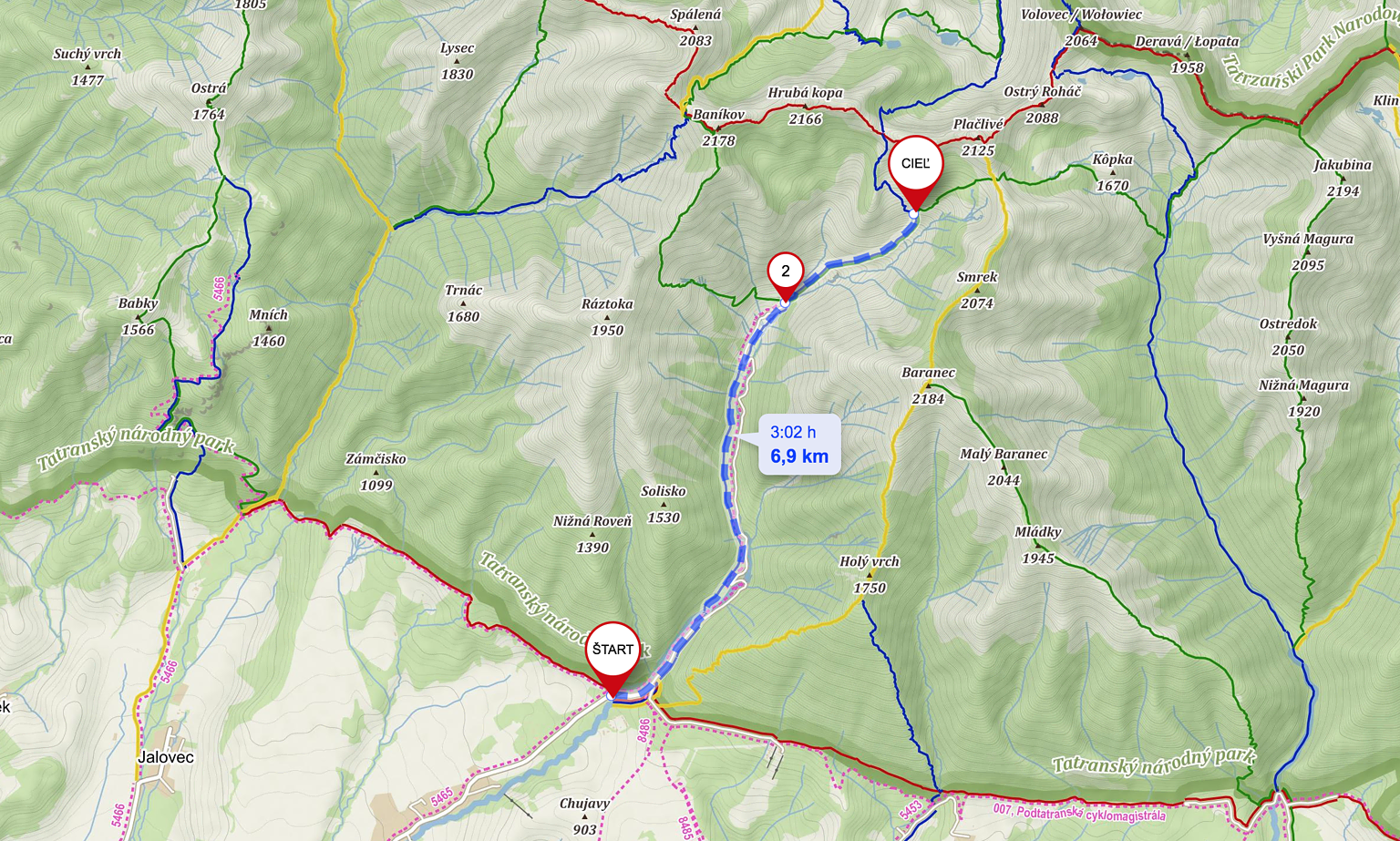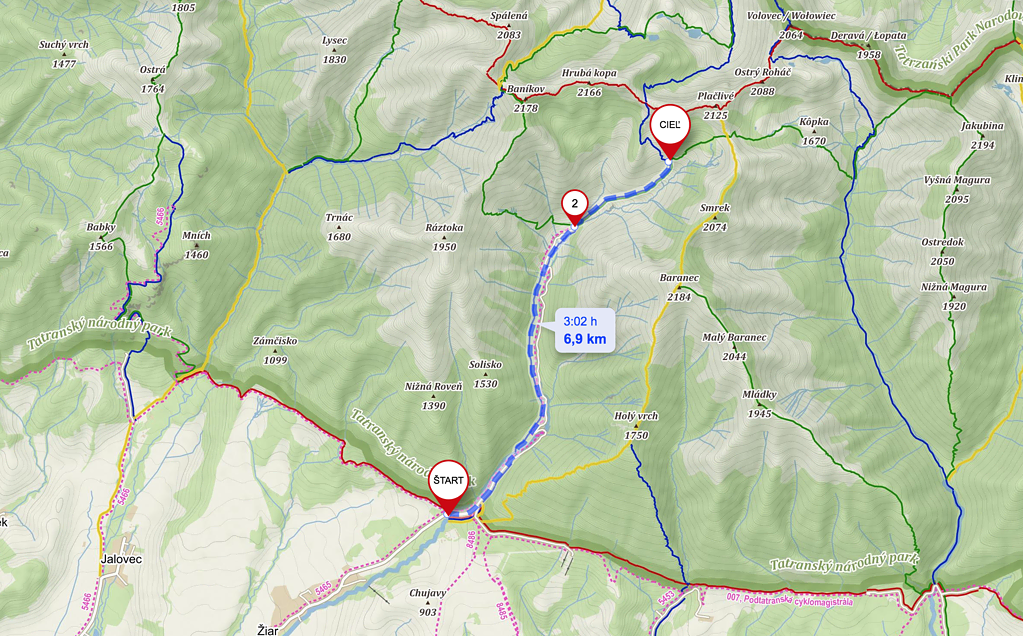 Day 3: Kalameny and Liptovský starhrad 
Kalameny, once an unknown village, has turned into a very popular place thanks to a hot spring springing in the beautiful nature in the forest. And what's more, bathing is free. There is a parking lot for caravans and camper vans, so you can spend the night here just fine. In the morning you can take a small trip to the Liptovský Starhrad from where there are beautiful views and then go for a swim in the thermal spring. You can take a short trip, which takes less than 3 hours and is 6 km long. The route is shown in the picture below.
I recommend going home via Lúčy - spa (here you can see the waterfall, where the fairy tale Fantaghiro was filmed), continue along the beautiful road towards Osádka and through Dolný Kubín and Zázrivá. At the end of Zázrivá is Koliba Syrex, where you can stop for some Slovak specialty. If you have more time, it is worth jumping to the lookout tower in Terchova. And at the end of the day you come to collect your car and with new experiences you walk happily home.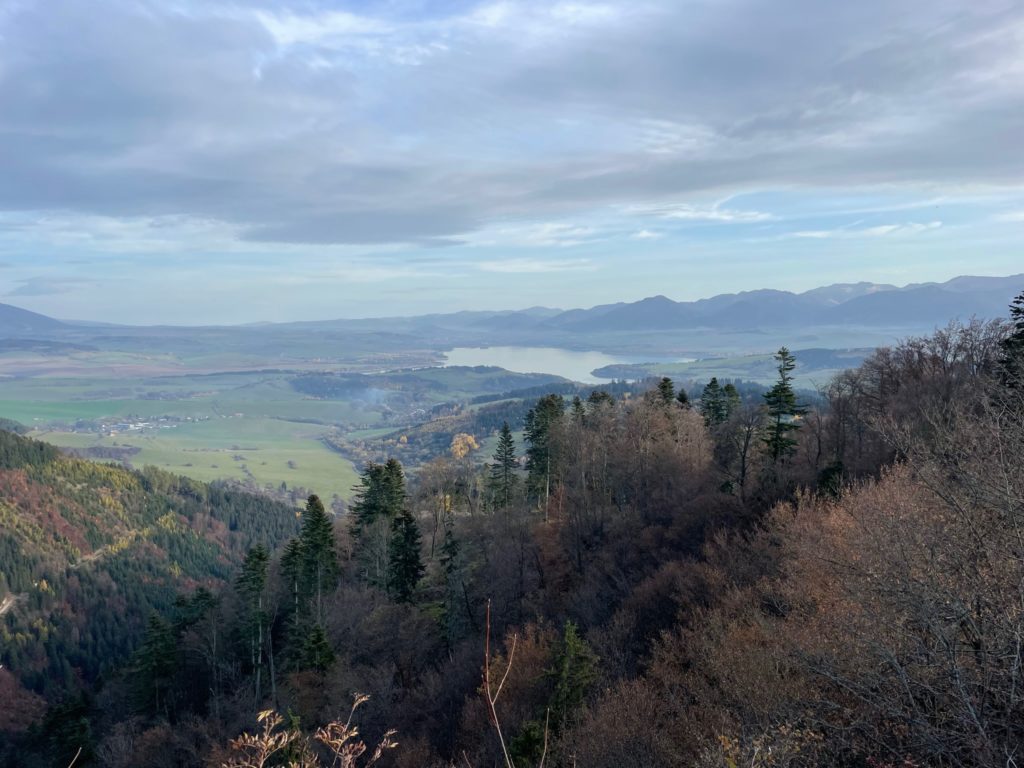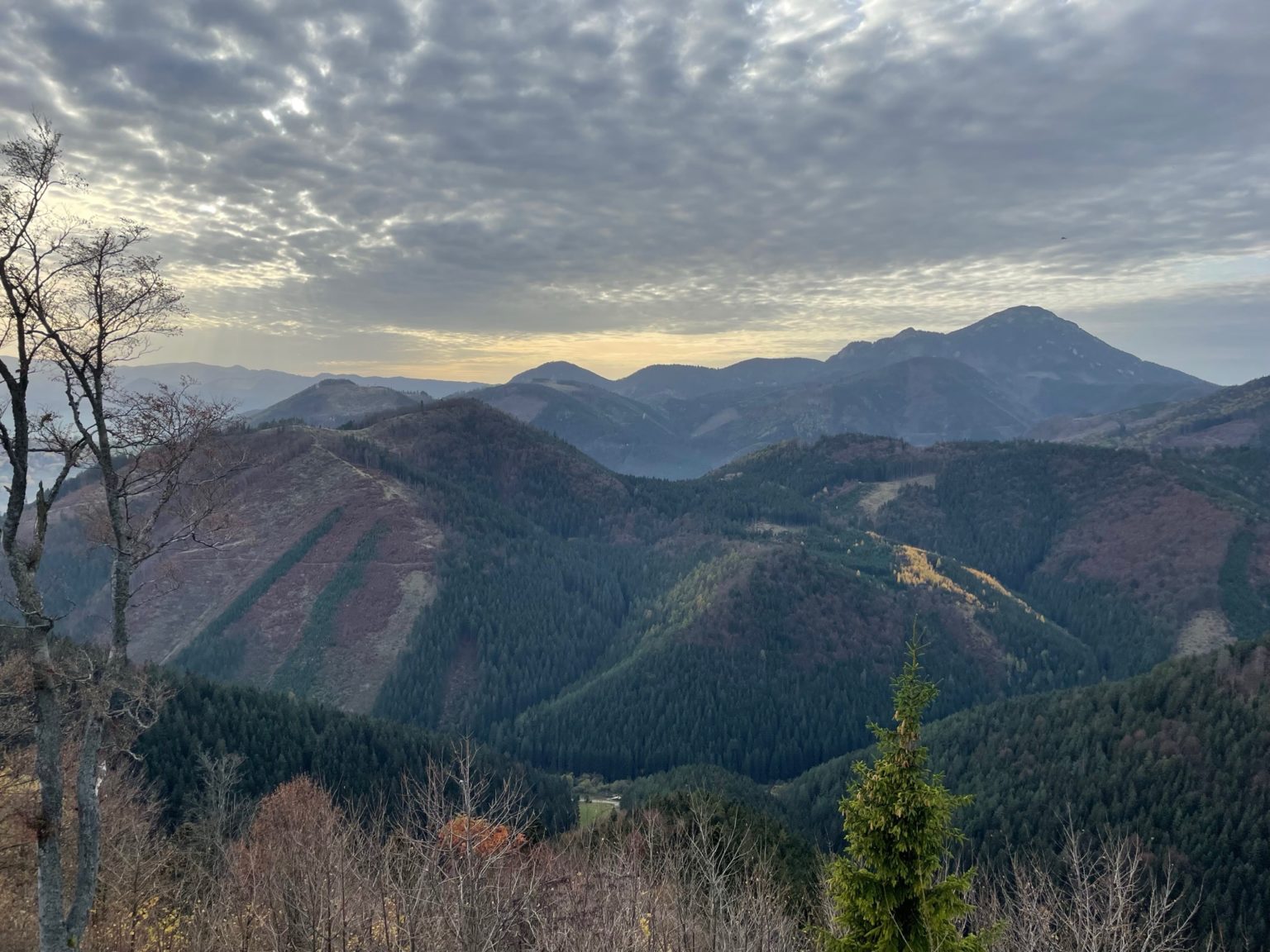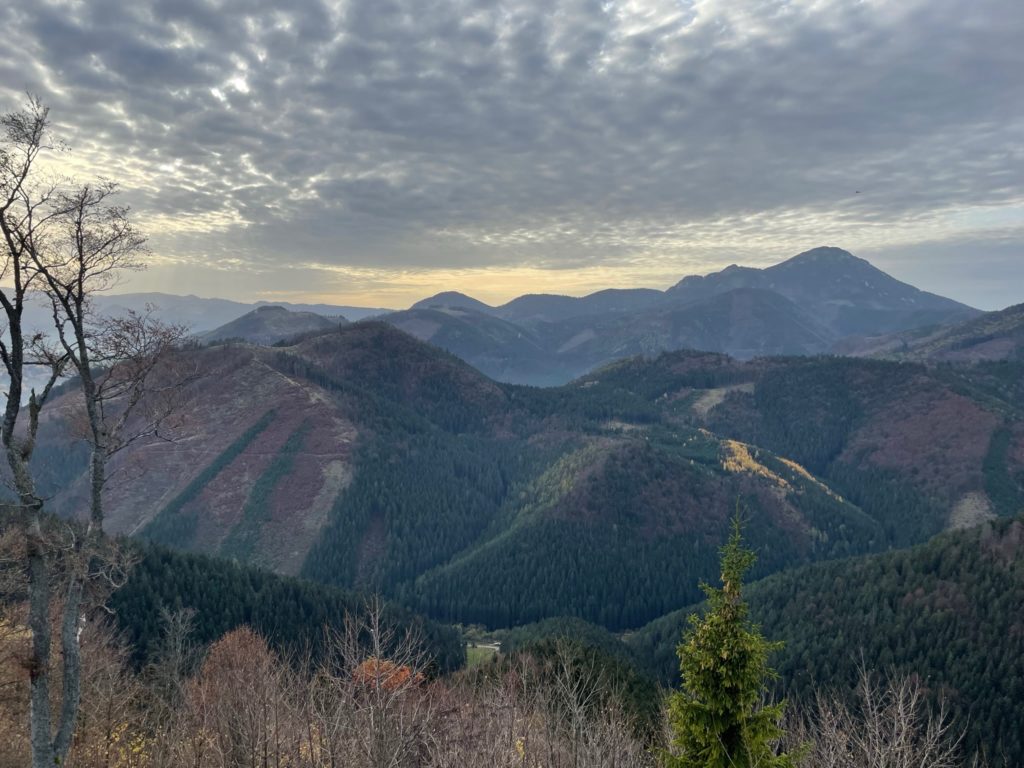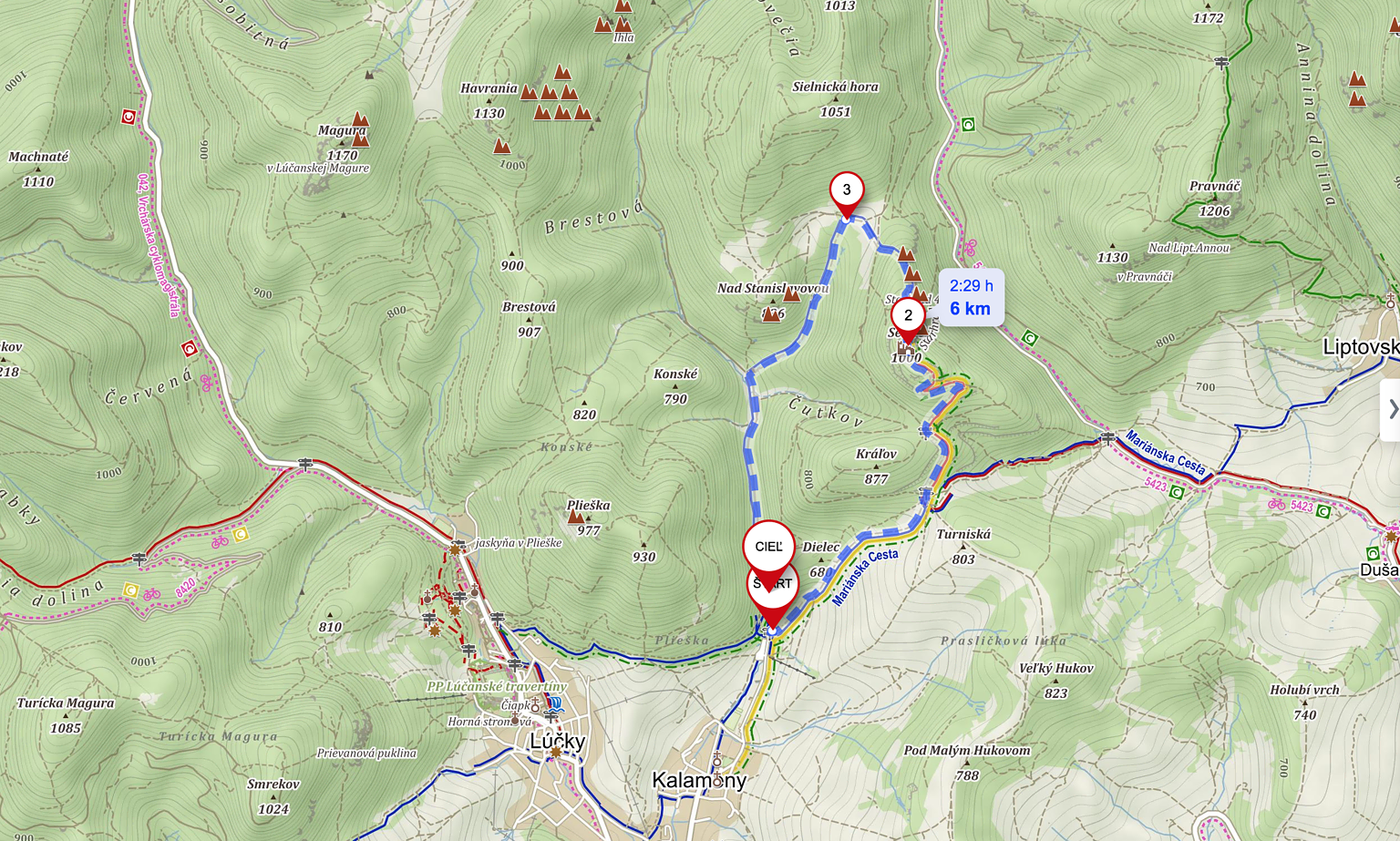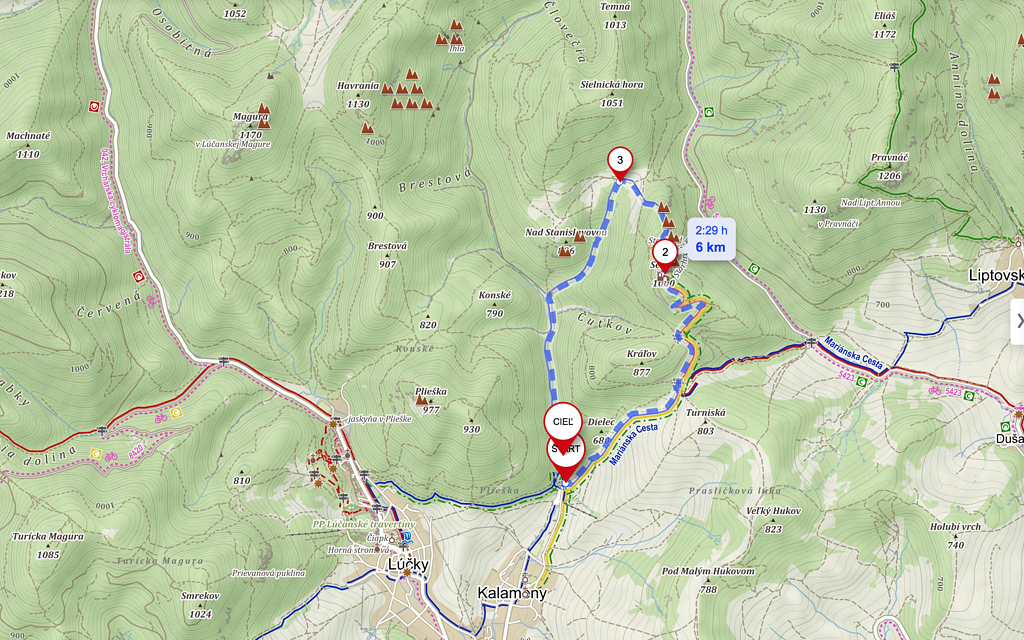 I hope that this blog has inspired you a bit to make a nice trip with your loved ones, where you can experience spring, winter and even take a dip in a thermal spring in three days 🙂